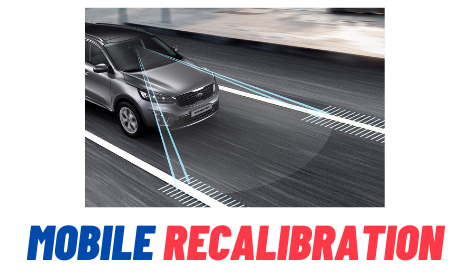 The Technology Of Modern Windshields
Most vehicles these days have at least one form of Advanced Driver Assistance System, or ADAS for short. ADAS usually refers to any warning from the vehicle regarding hazards on the road, such as a collision or another vehicle occupying the lane you want to enter. If your vehicle is model year 2011 or newer, then chances are your windows and windshield are equipped with one. However, if the windshield needs replacing, the ADAS system may need to be recalibrated. Otherwise, your vehicle's ADAS system may be unable to detect other vehicles, pedestrians, and roadblocks you need to be aware of when driving. In fact, many vehicle manufacturers require that the ADAS be recalibrated when the windshield is replaced. Other scenarios that may require an ADAS recalibration to be done include following a wheel realignment, a suspension system replacement, and any time the vehicle's camera is disconnected.
There are two types of windshield recalibration: static and dynamic. Dynamic recalibration involves driving the vehicle at a set speed on roads that are well-marked, while static recalibration uses an image placed on a fixture that is placed directly in front of the vehicle.
Naturally, you want this ADAS recalibration to be done by the best means possible. Plymouth Glass & Mirror has been the leading windshield company in Connecticut since opening in 1981, so we can also make sure your ADAS recalibration is done correctly. While the time of the procedure varies by vehicle make and model, you should plan on your vehicle being in the shop for about one or two hours.
When it comes to windshield repair and windshield replacement services, nobody can match Plymouth Glass & Mirror in the Waterbury, Bristol, West Hartford, Southington and Fairfield, CT areas. Give us a call today if you need the ADAS in your vehicle recalibrated.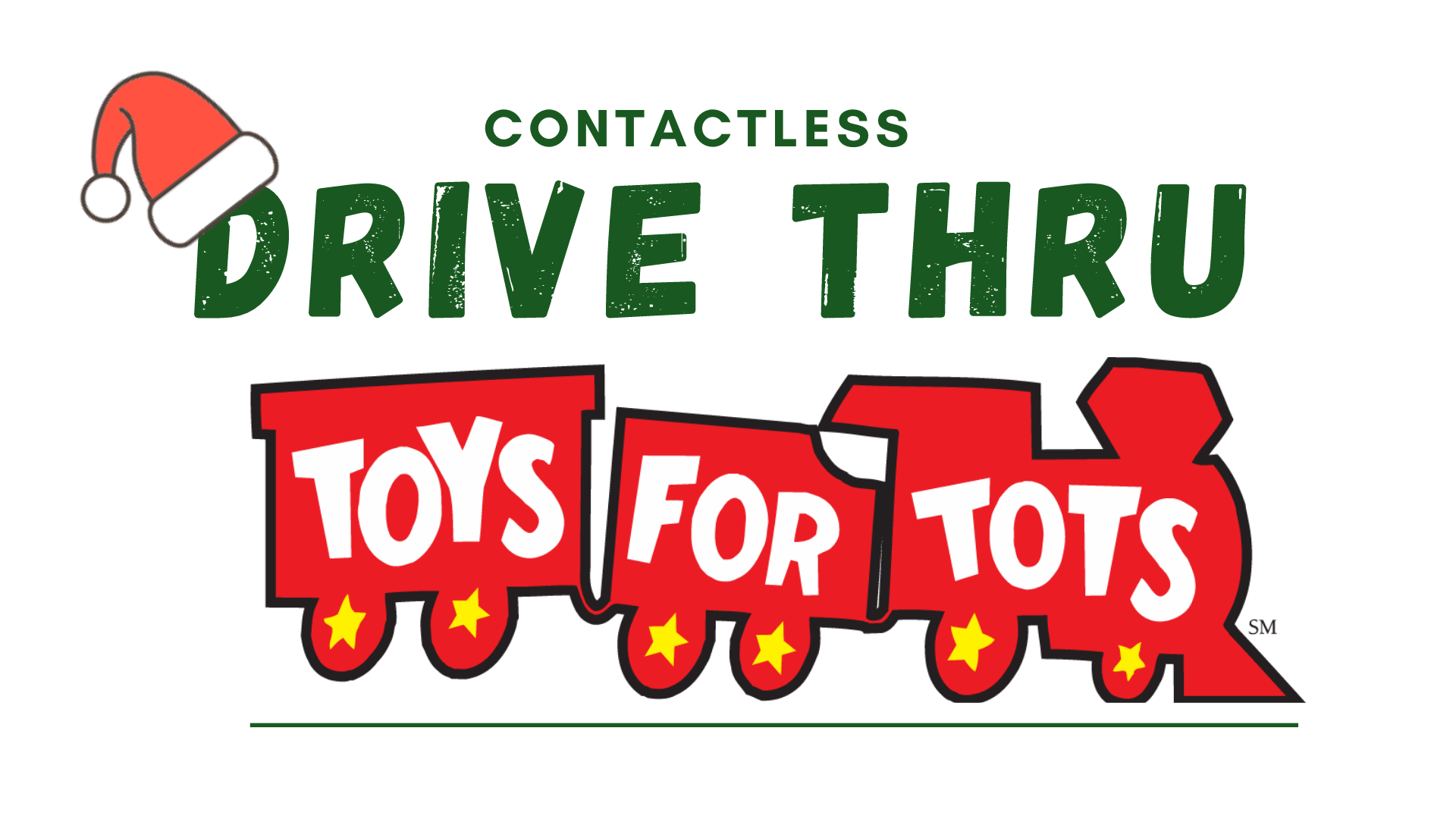 This year more than ever, children that are less fortunate need our help. To help those in need this holiday season, we will be hosting a contactless COVID safe, drive thru toy drop off at our showroom in Thomaston benefitting Toys for Tots. Drop off an unwrapped new toy on December 12th from 11am-1pm.
Each car that donates can enter to win over $1,000 in cash prizes including gift cards to Stop & Shop, Dunkin Donuts, Amazon and more! If you can't make it on December 12th, you can still donate and enter to win at our showroom during normal business hours: Monday-Friday 8am-5pm & Saturdays from 8am-12pm.
*One Entry per vehicle
*New unwrapped toy donations only please
*20 Winners will be chosen at random and notified via email on 12/14
For more information check out our Facebook event HERE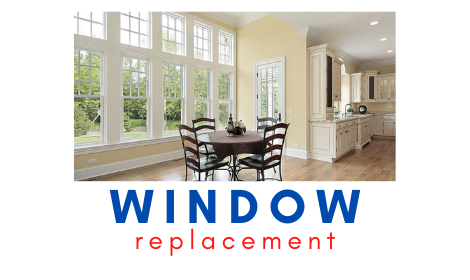 Are you considering having your windows replaced? Windows come in a variety of shapes and sizes. There is also a large variety of window types. If you are looking for window replacements, you need to consider what type of window you want your new ones to be. Windows are an investment for your home. You want to be confident in your decision. Here are a few different types of windows that you will have to choose from.
Double-Hung
This offers a classic look and these types of windows have operable lower and upper sashes. These are very common for every room in the house. Some double-hung windows will also tilt inward to allow for easier cleaning.
Single-Hung
With single-hung windows, only the lower sash is operable. These are still a popular window type for many homes. They can be used in a variety of rooms and situations.
Sliding
Sliding windows move horizontally which allows you to very easily open half of the window up. They slide on tracks that sit at the top and bottom of the window.
Accent
Are you looking for something that can brighten a room and make a statement? Accent windows may be the way to go. These are very decorative and can come in a large variety of shapes, designs, and colors. They are a perfect option if you are looking for something to complement a room. One thing to remember with this window type is they usually do not allow for ventilation.
Other Types
There are many different types of windows that are available for you to choose from. There are projection windows, picture windows, skylights, and so much more. If you are confused about what window is best for a certain room or situation, consult a team of professionals to get some input that is backed by years of experience.
Window replacement is a seemingly daunting task, but with the help of an experienced team, it can be an enjoyable upgrade for your home. Plymouth Glass is proud to offer our expertise and experience to those in the Waterbury, Bristol, West Hartford, Southington, and Fairfield, CT areas. Contact our staff today to learn more about our window replacement services.
More and more homeowners are looking for ways to make their homes "greener" or incorporating more environmentally friendly decisions when remodeling their homes. Greener building materials help reduce the impact of your home on the environment. Windows, in particular, have become a focal point in helping to make homes greener.
When it comes to remodeling your home, windows projects often get pushed to the side, until they are severely damaged and no longer work properly. Windows are an integral part of your home, so projects involving them should not be put off. Determining when to complete window replacement projects isn't always easy, but if you are having difficulty opening your windows, there is moisture on them, or you feel a draft, it might be a good time to replace them. By replacing your windows, you will notice drastic improvements in your home.
Reasons to Upgrade Windows in Your Home
Energy-efficient– Newer windows have heat-reflecting low-E coatings and argon gas between panes to help homeowners save each year on their heating and cooling costs. This means power plants won't have to burn as much fossil fuel.
Save money– Going into the warmer months, window replacement projects will help save you money. New windows will keep the cool air inside and no longer will you be losing cooler air through old, drafty windows. By installing new windows, you'll also put an end to costly maintenance services.
Protect your belongings– By completing window replacement projects, you can help protect your belongings from harmful UV rays that fade furniture, carpeting, decor, and more. Upgrading windows can help reduce fading and extend the life of these belongings.
Large windows– Installing larger windows in your home will allow more natural sunlight in, reducing your energy bills.
Other Ways To Make Your Home Green
Windows aren't the only thing that will help create a greener home. Other easy ways include:
Sealing off gaps around doors and windows
Insulating your attic and install an attic fan
Switching to LED or CFL lights
Fixing leaking toilets and faucets
Installing low-flow showerheads and toilets
Call Us
If you are looking for window replacement or other glass replacement services in the Waterbury, Bristol, West Hartford, Southington, or Fairfield CT areas, rely on the team at Plymouth Glass. We can help you create the green home you've been dreaming of. Call us today!
Explore our Custom Shower Doors & Windows Without Leaving your House
Due to the current COVID-19 crisis, some of your renovation plans may have been placed on hold. As more and more Americans are being instructed to stay home, it's becoming difficult to complete home improvement projects. There's simply no reason to jeopardize your physical well-being in order to fix up your living space. That being said, wouldn't you like to get a jump on some upcoming remodeling work?
Plymouth Glass is here to help. Our retailer places the health of our clients at the forefront of our priorities. Keeping this in mind, we've developed a modern consultation process designed to ensure your safety and satisfaction. Prospective clients are able to browse our expansive showroom and learn about our stylish materials. Best of all, you won't ever have to get off the couch!
Kick Back & Request a Consultation for Glass Replacement
Our team is always available to conduct consultations over the phone. On top of that, we make use of FaceTime, which allows our clients to explore our convenient location. You'll be able to browse our wide selection as you speak to our glass specialists. Our certified staff members will take a look at your space, and make helpful suggestions. You won't have to lift a finger.
As always, we welcome you to explore our full suite of residential services. Whether you're in the market for glass shower doors, stylish tub enclosures, or contemporary mirrors, our retailer has got you covered. We also feature the very latest in storm doors, table tops, and replacement windows. At Plymouth Glass, we take immense pride in our professional versatility.
Contact our Team to Access Window Replacement Service & Home Glass Repair
If you're interested in learning more about our innovative capabilities, don't waste another moment. Contact the team at Plymouth Glass to get a head start on your next home improvement project. Our friendly and accessible staff members are always standing by to lend a helping hand.
Back in the days when wood-framed windows were the only option, when a window broke, it was repaired. Once vinyl, fiberglass, and metal options became available, the trend was to replace the window entirely, in the event it was damaged. Today, with the growth of the green home movement, most homeowners prefer to repair if possible and replace only when absolutely necessary.  Depending on your issue and the age of your windows, repair or replacement could be a viable option.
Water Leakage
If you are seeing water inside your home, it is most likely coming from around the window, not through it. Window seals are made to hold back water, but sometimes the force of water is no match for them. Poorly drained gutters and drainpipes can force water towards your windows and into your home.
Foggy Windows
Foggy windows could mean that water is condensing inside your window's panel. Muli-paned windows of the past are susceptible to this issue, as today's window have IGU seals permanently build in. If your windows are new, replacing the sash can save your window. If your windows are dated, replacing them is a more cost-effective option in the long run.
Cracked or Broken Glass
Safety plays a big roll in deciding whether to repair or replace a broken window. Single-pane windows are inexpensive to repair, whereas a multi-paned glass can be a bit more difficult to repair. If broken or unstable windows have been an issue for a long amount of time, or your windows are so old that they are losing their insulation properties, window replacement may be the answer.
Poor Exterior Casing
Excessive moisture inside your home can be a sign that your exterior casing is bad. It is possible that repair could resolve the issue, as the primed wood exterior is widely available. If replacing the exterior casing does not solve the issue of water in your home, replacement is highly advised.
Plymouth Glass Offers Both Window Replacement & Repair!
As a homeowner, you may not be well-versed in windows and are unsure whether repair or replacement or ideal for your situation. Count on the experts with Plymouth Glass! We can inspect your window and suggest whether window replacement or repair would be best for your situation and needs. We will not try to convince you to replace windows when a repair is a viable solution! Contact us today to learn more or to schedule a consultation with our glass professionals.