Plymouth Glass & Mirror has been creating dream showers for Connecticut residents for the past 40 years. Whether you live in Torrington, Bristol, Danbury, West Hartford, or the nearby communities, we offer free in-home consultations for custom glass shower enclosures and tub enclosures depending on your needs. Once your space is measured, we provide you with a quote within 24 hours. The best part is that from the time of the order, we can have your custom glass shower doors installed in your home within 10 business days!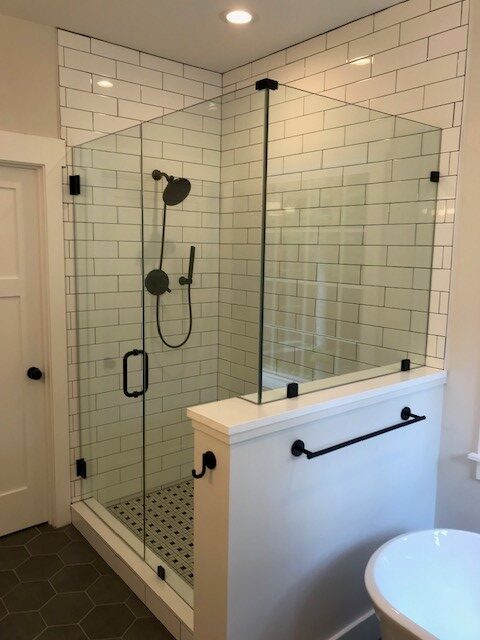 From single entry shower doors to multi-panel glass shower enclosures, we can create the design you have always dreamed of. This includes frameless shower doors designed to your specifications. Once your space is measured, we can provide a virtual image to help you envision what your bathroom will look like once your new glass shower doors are installed.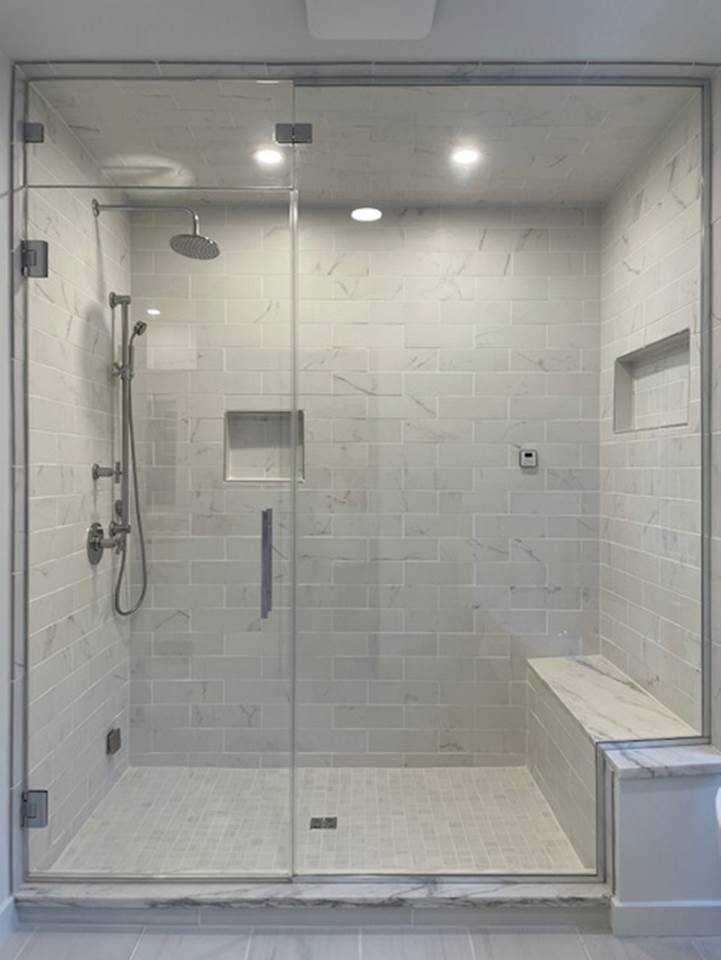 At Plymouth Glass and Mirror, we carry a variety of glass shower doors to meet your bathroom's needs including frameless, semi-frameless and framed. The shower doors are sleek and elegant with minimal hardware to clean.
TUB ENCLOSURES
The options are nearly endless when it comes to choosing the glass for your bathtub enclosure.  Choose from a variety of options including a single door, spray panel, sliding doors or double doors. Plymouth Glass & Mirror has the capabilities to match the finish on your tub enclosure with the current bathroom hardware finish, even if it's custom. Call us today for a free quote or check out our portfolio to see some of our work.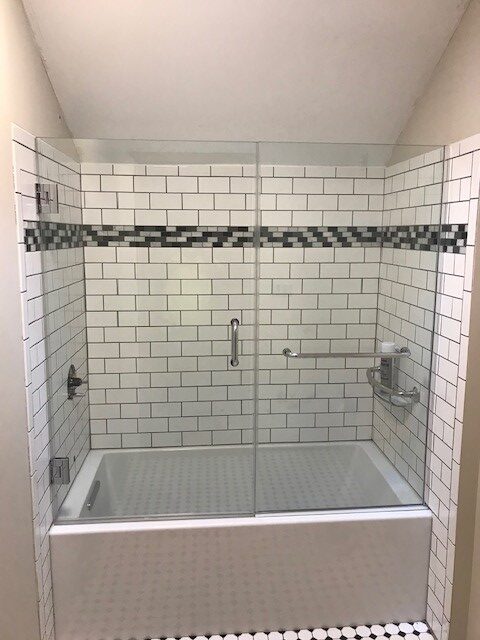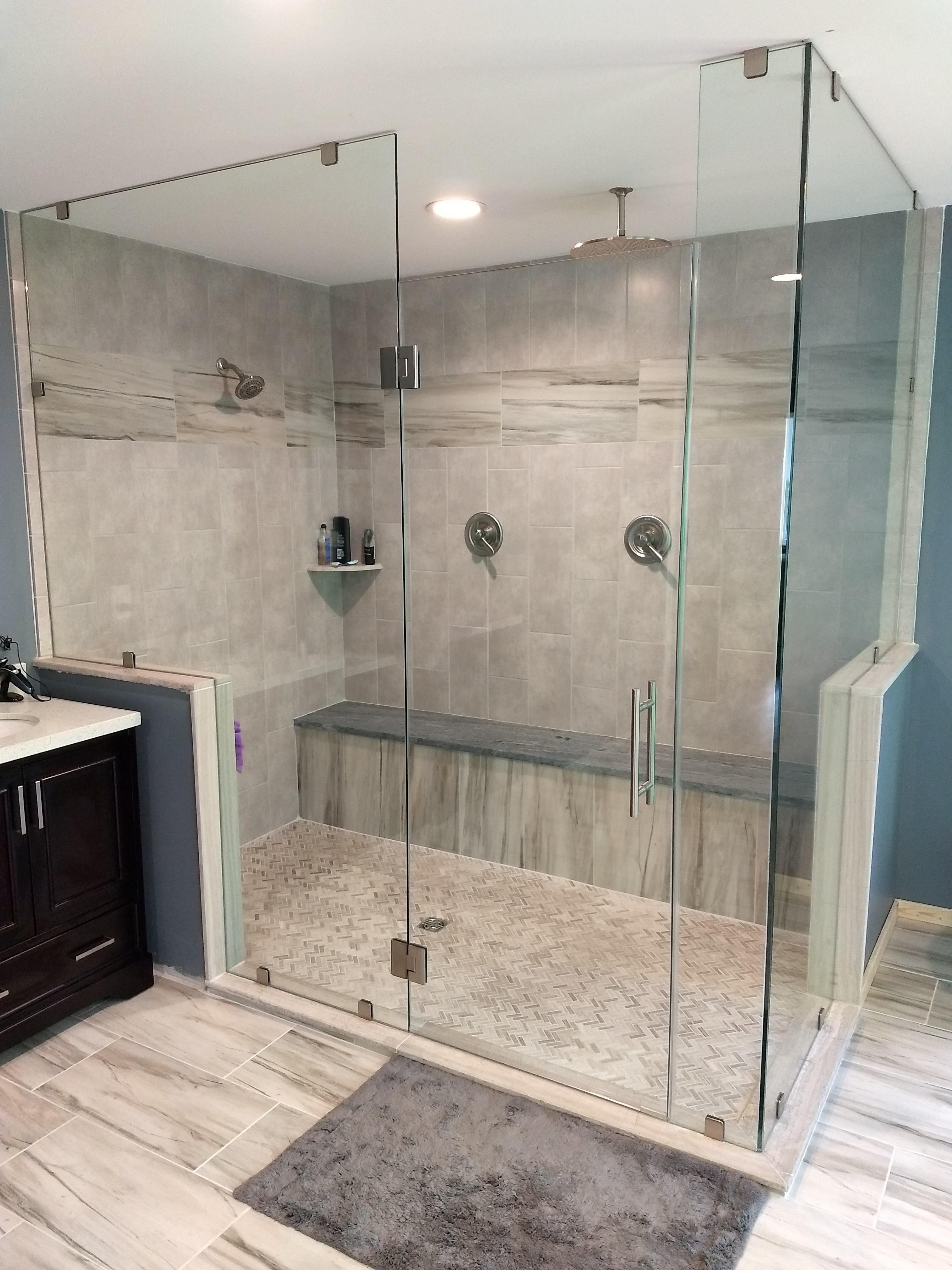 THE DIFFERENCE IS CLEAR WITH PLYMOUTH GLASS & MIRROR
Say goodbye to calcium build up and hard water stains! Our custom glass shower doors can come treated with a Diamon-Fusion® protective layer making your shower glass look brand new for years to come. The treatment also reduces your cleaning time by approximately 90%.
To get started on your project, call the experienced team at Plymouth Glass & Mirror!
ADDITIONAL GLASS SERVICES
FIX IT RIGHT, FIX IT FAST!