Architectural Glass & Glazing
For over 40 years, general contractors throughout Connecticut have depended on our expertise within the commercial glazing industry. Our mission focuses on pertinent details as well as emphasizing communication, allowing us to guide your project along in an efficient manner. Offering a comprehensive variation of services, our team has demonstrated the ability and knowledge to handle a multitude of jobs within the architectural glass and metal division. From canopies and interior glass partitions to ribbon window curtain wall systems, we have grown to become one of CT's top glazing contractors with a team of 40+ employees. With a wealth of specialties including schools, government facilities, hospitals, retail, hospitality, and beyond, our vast knowledge within the industry is apparent through our reputation.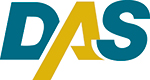 Our DAS qualification for the State of CT is presently one of our most honorable moments. We pride ourselves on the quality of work we must display in order to obtain the certification.