Door and Hardware Repair
Whether it's a broken glass door or a hardware malfunction on your commercial door, Plymouth Glass & Mirror can have it repaired quickly. In some cases, we can offer emergency service, allowing us to provide same day door repair and avoid the hassle of an open building. Replacing hardware such as pivots, closers, and panic bars can be difficult for you as the consumer. Let the trained and certified experts at Plymouth Glass & Mirror measure and replace the glass and hardware on your commercial door.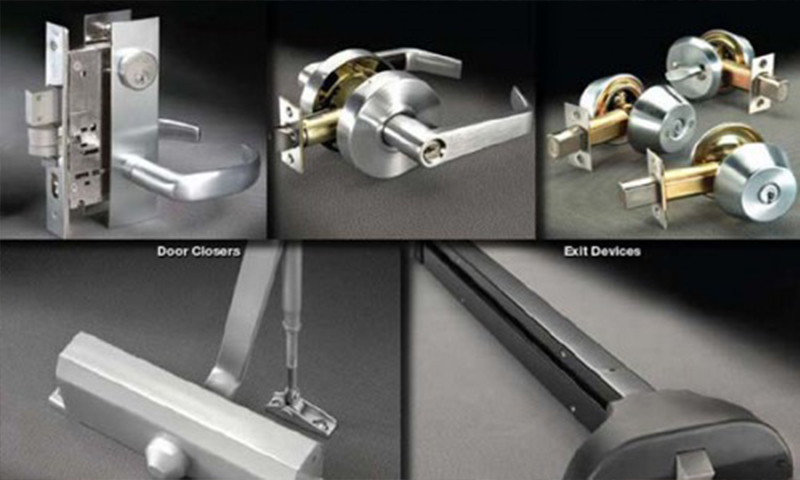 Commercial Windows & Glass Storefront
Your appearance and first impression tend to leave a lasting impression on your customers so why not invest in your building's storefront entrance. Plymouth Glass & Mirror specializes in replacing insulated and tempered glass in commercial storefronts and windows with our modernized technical approach. We carry low-e, clear, bronze, gray and other colored glass to add an element of style to your building. Whether you've been the victim of a break-in and need emergency glass repair service, or you're looking to reduce heating and cooling expenses due to a broken seal in your insulated glass, Plymouth Glass & Mirror will have your building repaired without hesitation.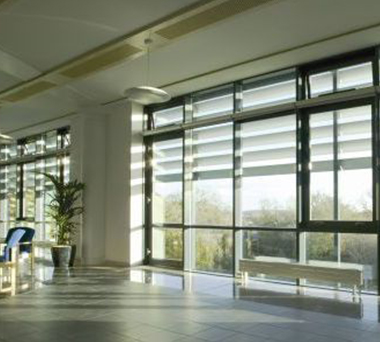 Custom Doors
Sleek and clean in appearance and easy maintenance, along with a competitive price, aluminum and glass doors tend to carry themselves in popularity. With options ranging from fire-rated, standard or painted finish, and hundreds of hardware choices, matching your current structure comes with ease. For more complex entrance ways, revolving and automatic doors offer ease and efficiency for disabled persons, while ensuring their safety. Our entrance door solutions will complement and enhance your current layout without compromising value.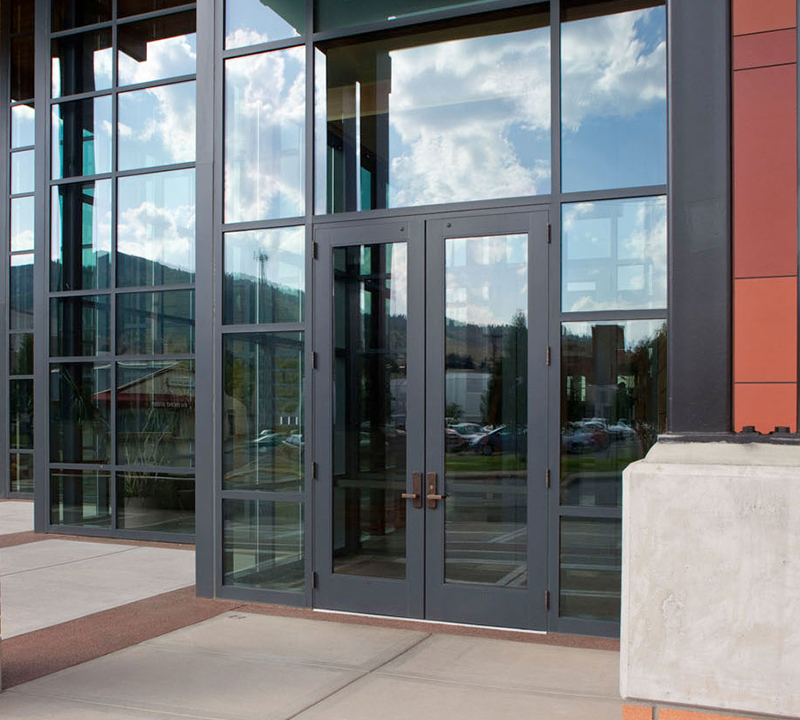 Architectural Entrances
Are you looking to update your entrance or build a vestibule to encompass what you have currently? Your entranceway speaks volumes for your company and often reflects a lasting image. Whether you choose to do a storefront or curtain wall, single door or rotating door, our commercial design team will provide the best solution for your fit. Custom painted and powder coated finishes are available when it comes to matching the current color of the building to ensure a streamline appearance throughout.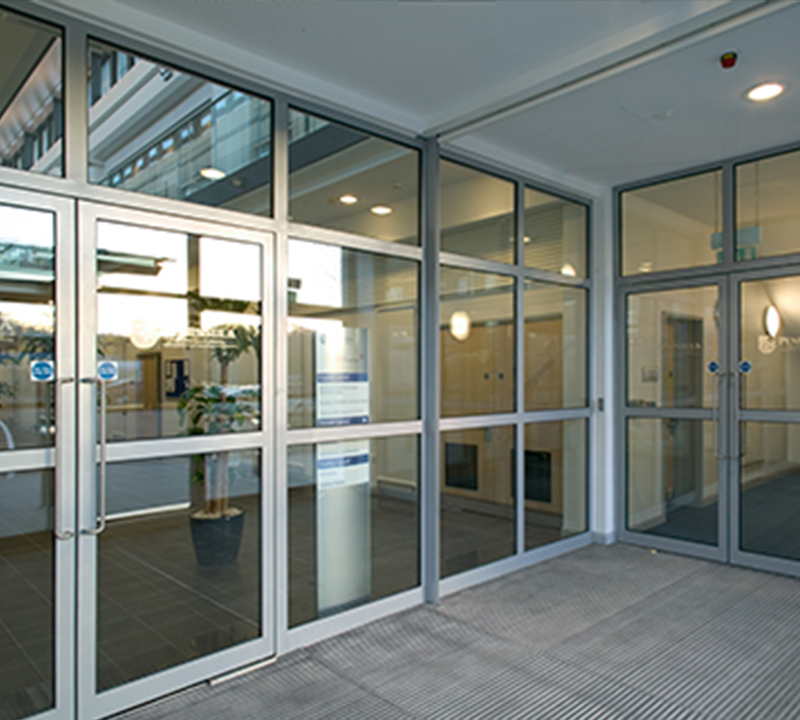 Interior Glass Office Partitions
Transforming an office with interior glass partitions and walls offers a modern appearance while providing an open concept to your environment. Whether you're looking to increase privacy or keep transparency at a minimum, there are hundreds of options to choose from while keeping your décor and style in mind. Clear or frosted glass, or a 3M film applied for partial privacy, are just a few of the many options to enhance the look of your interior building.