Auto – Residential – Commercial Glass Replacement
Services Offered throughout Fairfield, Waterbury, Bristol, West Hartford & All of Connecticut
Plymouth Glass and Mirror is proud to be a full service provider of CT home and business glass replacement. Whether it's a commercial storefront or entrance doors in your building that need to be fixed or a broken window in your home, Plymouth Glass can do it all. Our skilled glass replacement technicians replace not only window, door and shower glass, but also table tops, mirrors, shelves, cabinets and all other glass surfaces in your home. We carry a wide variety of patterned glass in stock and ready to be installed in cabinet doors.
Window Repair & Replacement
Vinyl replacement windows are an area of expertise that Plymouth Glass is happy to provide you with a quote on. Not only will you save on heating and cooling costs in your home by keeping extreme temperatures out, but the value of your home increases significantly with the cosmetic enhancement of new windows.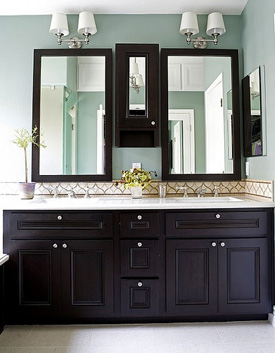 Custom Mirrors Without the Added Cost
Are you looking to enhance your bathroom with a new beveled mirror? Ask one of our associates today about our stock sized beveled mirrors or a price on a custom size mirror that will fit the specifications of your bathroom. Whether you need an outlet cut out for your mirror or a special shape, our glass replacement specialists are experts in this department. With over 10,000 square feet of inventory, we are able to stock many thicknesses of glass and happy to help you decide which one will suit your glass replacement needs.
Full Service Repair Shop
In addition to glass, we also have a full service screen repair and replacement shop. We offer various types of screening material to offer you options when it comes to your preference. We can also make entirely new screens in any size provided.
Delivery Available
With our convenient Saturday hours, orders can be placed and picked up at your ease. We have technicians in shop every day therefore getting you a quick turnaround time on your glass replacement order. Do you have the means to transport or install your glass? No problem! Plymouth Glass & Mirror is happy to deliver or install your glass. Our experienced technicians will do your glass replacement efficiently and professionally, always ensuring the highest quality. Contact us today for a quote on your home or business glass replacement needs.