Window Replacement Services
throughout Waterbury, Bristol, West Hartford, Fairfield & the state of Connecticut
Your windows are an integral part of your home and are a key line of defense between you and the elements. Whether broken or inefficient, you could see big improvements by simply replacing your windows. Plymouth Glass offers comprehensive, careful window replacement services to clients throughout the Danbury, Middletown, New Haven, Torrington, Waterbury, Bristol, West Hartford, and Fairfield, CT areas. Contact us today for more information or to schedule service!
Why Replace Your Home's Windows?
Even if you aren't planning on selling your home today, replacement windows can help save you money today. When you have you have old, inefficient, or damaged windows, it actually pays to replace them in more ways than one. Replacement windows can help reduce your energy bills because the new windows create a tight seal which does not allow air to leak in or out. Air leaks are the major cause of wasted energy. In addition to saving you on your  heating and cooling bills, when you decide to replace old windows you boost the value of your home. Newer windows can drastically improve your home's curb appeal, making a good impression on potential buyers as they approach your home.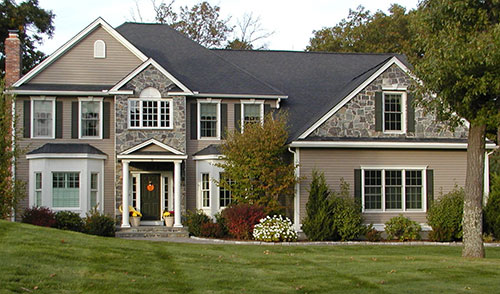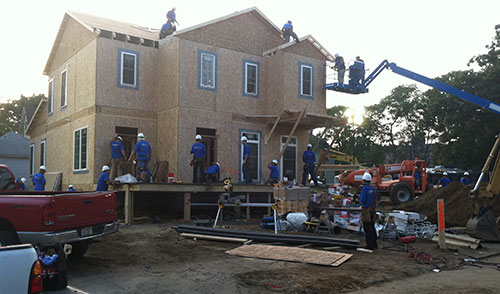 Save Money On Energy Bills By Replacing Your Windows
Did you know changing windows in your home can improve your energy costs by more than 30%!? In 2016, the average savings in energy costs was $465.00 annually! With very little maintenance and known for their high-quality home windows, National Vinyl windows are affordable and very trendy. Available as a window replacement or new construction, we can help you pick out the best solution for your home or business in the Waterbury, Bristol, West Hartford, Southington, and Fairfield, CT area. Since our products are available in custom sizes without the added "custom" cost, we're able to offer you a superior product at a competitive price. With today's technology in mind, we're able to provide a Low-E Argon triple-glazed window with a U-Value of .20! In addition, we use the highest performance sealants to ensure we're keeping out any extreme temperatures with our certified and licensed installation! Call us today for a free quote on vinyl replacement windows in Waterbury, Bristol, West Hartford, Southington, and Fairfield, CT!
What To Expect From Our Window Replacement Team
Free Estimate
Department of Energy High Performance Window Manufacturer Certified
Certified Installation With 20-Year Manufacturer's Warranty
Participant of "Going Green" technology
U-Value of .20
Standard and Custom Colors
Wood Grain Options
Insulated Glass With a 10 Year Manufacturer's Warranty
Are your windows fogging up? Do they have condensation inside? It's time to replace your insulated window glass. Not only is insulated glass inexpensive, it also carries a 10-year manufacturer's warranty on the seal. Watch your monthly heating and cooling bills decrease significantly after you replace the insulated window glass in your home. Insulated window glass is manufactured with a gas-filled vacuum seal in the middle allowing your home to keep a stable temperature without exposing your home to extreme temperatures. Plymouth Glass & Mirror can get you a new insulated window in just 4 business days! Call us today to place an order in the Waterbury, Bristol, West Hartford, Southington, and Fairfield, CT area.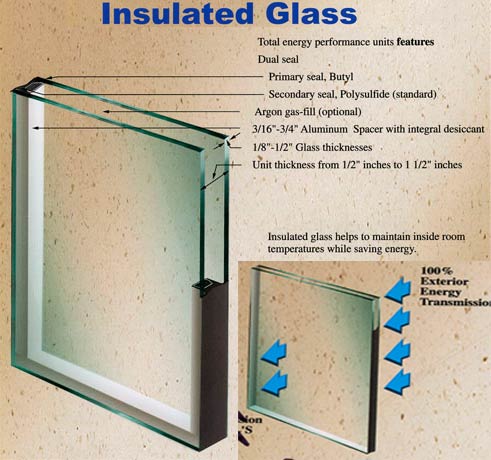 Why You Need to Hire a Pro to Replace Your Windows
Are you the kind of person that likes to take care of projects around your home by yourself? With some projects, this might be a great idea as you could save money. However, when it comes to installing replacement windows, it might be best to leave these projects to the pros. Without the proper training and understanding of replacing a window, you could actually do more harm to your home than good.
Reasons why it's best to leave window replacement projects to the pros at Plymouth Glass include:
Experience – Replacing your windows takes experience and skill. We have the experience and training needed to properly install your new windows and have been proudly servicing Connecticut communities for over 35 years.
Time – Installing windows properly takes time. When you hire our team to install your windows, the project will be completed in a timely manner to your satisfaction.
Tools/Materials – A disadvantage of completing window projects on your own may be that you do not own the proper tools. Instead of going out and buying tools you may never use again, rely on our team as we have the tools needed to get your project done.
When you need to replace windows in your home, please contact our team!